Walter Virden III, CFP®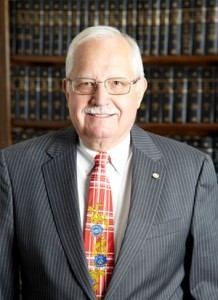 Building a Better Financial Life.
A cornerstone of financial planning is the recognition that everyone's economic and life situation is unique. Personalized service is essential when matching clients with the right financial products and services.
A commitment to professionalism and the cooperative development of unique, personal goals forms the foundation of any strong financial plan.
A financial plan must reflect the stage of life its owner is in: whether purchasing a first home, financing a child's college education or planning for retirement. A plan must reflect its owner's personal or business situation, and highlight those financial products that best fit it. A custom-tailored financial plan must also be continually reviewed to measure its achievements against stated aims, and ensure the owner is comfortable everything is moving forward according to plan.
If you ever have questions about your plan or about specific financial products, contact us. We will set up a time to meet to review your needs and address any questions you may have.
Do you know the differences between growth and value stocks? Find out why value stocks may hold appeal during the economic recovery.

This article explains how an individual disability income insurance policy can help provide income if a disability leaves you unable to work.

Many large employers offer telemedicine programs in their benefit packages. Do you know the potential advantages of telemedicine?

The S&P 500 index recently saw the fastest recovery in its history following the COVID-19 bear market, but will the surge continue?
Calculate the rate of return you would have to receive from a taxable investment to realize an equivalent tax-exempt yield.

How much do you need to save each year to meet your long-term financial goals?

Estimate how much would remain after paying income taxes and penalties if you took an early distribution from a retirement plan.

Estimate the future value of your current savings.