Walter Virden III, CFP®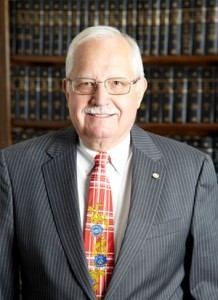 Building a Better Financial Life.
A cornerstone of financial planning is the recognition that everyone's economic and life situation is unique. Personalized service is essential when matching clients with the right financial products and services.
A commitment to professionalism and the cooperative development of unique, personal goals forms the foundation of any strong financial plan.
A financial plan must reflect the stage of life its owner is in: whether purchasing a first home, financing a child's college education or planning for retirement. A plan must reflect its owner's personal or business situation, and highlight those financial products that best fit it. A custom-tailored financial plan must also be continually reviewed to measure its achievements against stated aims, and ensure the owner is comfortable everything is moving forward according to plan.
If you ever have questions about your plan or about specific financial products, contact us. We will set up a time to meet to review your needs and address any questions you may have.
Discover how a 2022 IRS tax reporting change could affect people who are self-employed or whose side job pays through an app or online platform.

Steps to be better positioned for turbulent events such as inflation, roller-coaster markets, and global events — and hopefully emerge even stronger.

Did you know credit report errors more than doubled during the pandemic? Find out how to get your free credit report and correct any errors.

U.S. business owners who spent money to develop new products or improve existing products or trade processes may qualify for the federal R&D tax credit.
Knowing your likely life expectancy is an important factor in making long-term financial plans.

How much life insurance would you need to produce a sufficient income stream for your family?

How Long Will It Take to Pay my Balance?

Estimate of the maximum amount of financing you can expect to get when you begin house hunting.