Walter Virden III, CFP®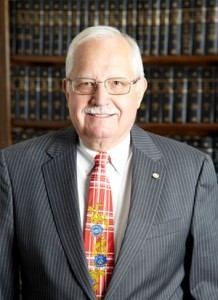 Building a Better Financial Life.
A cornerstone of financial planning is the recognition that everyone's economic and life situation is unique. Personalized service is essential when matching clients with the right financial products and services.
A commitment to professionalism and the cooperative development of unique, personal goals forms the foundation of any strong financial plan.
A financial plan must reflect the stage of life its owner is in: whether purchasing a first home, financing a child's college education or planning for retirement. A plan must reflect its owner's personal or business situation, and highlight those financial products that best fit it. A custom-tailored financial plan must also be continually reviewed to measure its achievements against stated aims, and ensure the owner is comfortable everything is moving forward according to plan.
If you ever have questions about your plan or about specific financial products, contact us. We will set up a time to meet to review your needs and address any questions you may have.
This article offers ideas to help investors focus on strategic decisions rather than react emotionally to the latest market news or movements.

This article discusses how economists identify and measure economic contractions and compares some characteristics of past recessions.

The S&P 500 index recently saw the fastest recovery in its history following the COVID-19 bear market, but will the surge continue?

This article outlines the basic provisions of income-driven repayment plans that can help reduce the burden of federal student loans.
Estimate the future value of your current savings.

This Cash Flow Analysis form will help you weigh your income vs. your expenses.

Use this calculator to determine whether you qualify for the different types of IRAs.

A balance sheet summarizes your assets and liabilities and reveals your net worth.