Walter Virden III, CFP®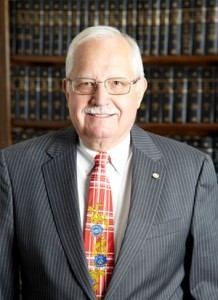 Building a Better Financial Life.
A cornerstone of financial planning is the recognition that everyone's economic and life situation is unique. Personalized service is essential when matching clients with the right financial products and services.
A commitment to professionalism and the cooperative development of unique, personal goals forms the foundation of any strong financial plan.
A financial plan must reflect the stage of life its owner is in: whether purchasing a first home, financing a child's college education or planning for retirement. A plan must reflect its owner's personal or business situation, and highlight those financial products that best fit it. A custom-tailored financial plan must also be continually reviewed to measure its achievements against stated aims, and ensure the owner is comfortable everything is moving forward according to plan.
If you ever have questions about your plan or about specific financial products, contact us. We will set up a time to meet to review your needs and address any questions you may have.
Worried your retirement might outlast your savings? A qualified longevity annuity contract could provide an income stream later in life.

Balancing stocks and bonds can be a central part of building an investment portfolio. Find out how balanced funds follow a similar strategy.

A look at the U.S.-China "skinny" trade deal and the U.S.-Mexico-Canada Agreement, and their potential impact on consumers and the U.S. economy.

Concerned about the costs of long-term care? Discover two strategies that combine life insurance coverage with LTC benefits.
This calculator can help you determine whether you should consider converting to a Roth IRA.

Estimate of the maximum amount of financing you can expect to get when you begin house hunting.

How much will it cost to pay off a loan over its lifetime?

Knowing your likely life expectancy is an important factor in making long-term financial plans.