Walter Virden III, CFP®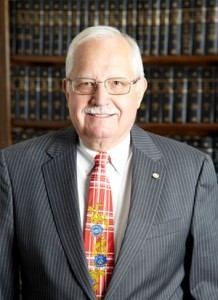 Building a Better Financial Life.
A cornerstone of financial planning is the recognition that everyone's economic and life situation is unique. Personalized service is essential when matching clients with the right financial products and services.
A commitment to professionalism and the cooperative development of unique, personal goals forms the foundation of any strong financial plan.
A financial plan must reflect the stage of life its owner is in: whether purchasing a first home, financing a child's college education or planning for retirement. A plan must reflect its owner's personal or business situation, and highlight those financial products that best fit it. A custom-tailored financial plan must also be continually reviewed to measure its achievements against stated aims, and ensure the owner is comfortable everything is moving forward according to plan.
If you ever have questions about your plan or about specific financial products, contact us. We will set up a time to meet to review your needs and address any questions you may have.
See how an executive order to curb excessive consolidation of industry might affect consumers, small businesses, investors, and the economy.

Do you know the differences between growth and value stocks? Find out why value stocks may hold appeal during the economic recovery.

While standard home and auto insurance may cover personal liability, a personal umbrella policy can help add an extra layer of protection.

This article discusses socially responsible investments that may enable the pursuit of financial returns and make a positive global impact.