Walter Virden III, CFP®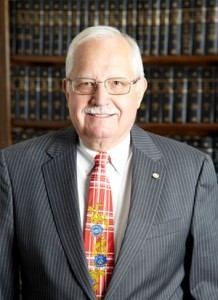 Building a Better Financial Life.
A cornerstone of financial planning is the recognition that everyone's economic and life situation is unique. Personalized service is essential when matching clients with the right financial products and services.
A commitment to professionalism and the cooperative development of unique, personal goals forms the foundation of any strong financial plan.
A financial plan must reflect the stage of life its owner is in: whether purchasing a first home, financing a child's college education or planning for retirement. A plan must reflect its owner's personal or business situation, and highlight those financial products that best fit it. A custom-tailored financial plan must also be continually reviewed to measure its achievements against stated aims, and ensure the owner is comfortable everything is moving forward according to plan.
If you ever have questions about your plan or about specific financial products, contact us. We will set up a time to meet to review your needs and address any questions you may have.
Establishing an LLC creates a separate legal entity to help shield a business owner's personal assets from lawsuits brought against the firm by customers or employees.

A bond ladder can help mitigate the effect of rising rates, generate income, and dampen the effects of stock market volatility. Learn more.

Did you know that a mutual fund prospectus provides key details about the fund? This article offers an overview of information in a prospectus.

A permanent life policy can be used to help supplement retirement income, pay for long-term care services, or leave a tax-free legacy.