Walter Virden III, CFP®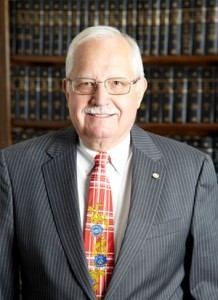 Building a Better Financial Life.
A cornerstone of financial planning is the recognition that everyone's economic and life situation is unique. Personalized service is essential when matching clients with the right financial products and services.
A commitment to professionalism and the cooperative development of unique, personal goals forms the foundation of any strong financial plan.
A financial plan must reflect the stage of life its owner is in: whether purchasing a first home, financing a child's college education or planning for retirement. A plan must reflect its owner's personal or business situation, and highlight those financial products that best fit it. A custom-tailored financial plan must also be continually reviewed to measure its achievements against stated aims, and ensure the owner is comfortable everything is moving forward according to plan.
If you ever have questions about your plan or about specific financial products, contact us. We will set up a time to meet to review your needs and address any questions you may have.
Learn about six blind spots that can lead to regrettable portfolio decisions (and how investors might avoid them).

A look at the financial, emotional, and physical costs of family caregiving with some helpful suggestions for caregivers.

Wills and trusts can each help in the distribution of assets at death. This article points out important differences between the two.

Do you know how investments are taxed and which strategies can help improve a portfolio's tax efficiency?
Estimate how much would remain after paying income taxes and penalties if you took an early distribution from a retirement plan.

This calculator can help you determine whether you should consider converting to a Roth IRA.

Is your personal inflation rate higher or lower than the CPI?

This calculator is designed to help you attach a dollar figure to your life's work.