Walter Virden III, CFP®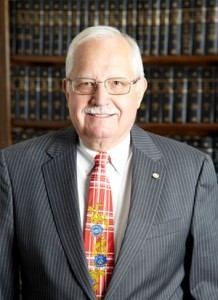 Building a Better Financial Life.
A cornerstone of financial planning is the recognition that everyone's economic and life situation is unique. Personalized service is essential when matching clients with the right financial products and services.
A commitment to professionalism and the cooperative development of unique, personal goals forms the foundation of any strong financial plan.
A financial plan must reflect the stage of life its owner is in: whether purchasing a first home, financing a child's college education or planning for retirement. A plan must reflect its owner's personal or business situation, and highlight those financial products that best fit it. A custom-tailored financial plan must also be continually reviewed to measure its achievements against stated aims, and ensure the owner is comfortable everything is moving forward according to plan.
If you ever have questions about your plan or about specific financial products, contact us. We will set up a time to meet to review your needs and address any questions you may have.
As a consumer, have you noticed shortages? Here are some of the reasons behind supply-chain problems and how they might impact the economy.

Do you understand how Treasury Inflation-Protected Securities can help mitigate inflation risk? This article provides an overview.

The Fed now seeks to control inflation through the benchmark federal funds rate. Find out what this means for investors and consumers.

Find out how inflation and interest-rate fears, regulatory or legislative action, and other factors could influence stock prices in 2021.